Find Your Home Loan
With Patty Harrison
Questions Call (630) 904-1800 x 207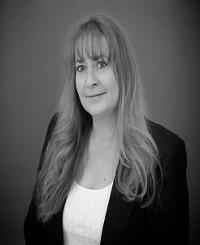 Patty Harrison
Senior Loan Consultant
‌‌‌ Illinois: 630-904-1800 x 207 ‌
License #230234
I specialize in VA mortgages; as well as Conventional, FHA, 203k renovation loans, Reverse and Jumbo mortgages.  I will  help you obtain the best possible financing for your situation.  Whether it's lowering your current interest rate or making your dream home a reality; for more than 15 years I have helped many people, just like you, obtain financing.
Smart Mortgage Centers is the highest rated Illinois mortgage company and Better Business Bureau's A+ rated Company.  We work with the top lenders in the industry to find you the best rate and program to fit your personal needs.   We offer VA 100% financing for purchase or refinance at 560 score; FHA at 580 score!  We also offer 1% down payment program conventional loan; and down payment assistance programs for FHA and Conventional — starting at a 620 score!  Our down payment program offers as much as 5% towards your down payment and/or closing costs – you do not need to be a First Time Homebuyer to be eligible.  The 5% program is also available for closing costs on  refinances  in certain areas of Illinois
Programs I Specialize In:
Conventional Home Loans
FHA Home Loans
VA Home Loans
USDA Home Loans
Home Buyer Grants
First Time Home Buyer Programs
Manufactured Home Loans
Construction to Permanent
Bad Credit Programs
Non Prime
5 ‌‌‌‌‌‌‌‌‌‌‌‌‌‌‌
Patty Harrison from Smart Mortgage Centers really turned our dream into a reality.  Before Patty, we struggled with a different mortgage company who basically gave us the run around and dodged our calls. The person at the previous company told us we needed to wait months to get a pre-approval and until our credit was a little higher she couldn't help us. We lost all hope until we decided to post a question on Zillow and Patty replied almost immediately. The next day we were pre-approved and ready to start house hunting. We found the house of our dreams and the process was close to seamless. Patty was always responsive and we never felt judged, it was our first time buying so we had MANY questions. We couldn't have asked for a better home buying experience. When the time for closing came, we had heard a few horror stories but our experience was once again seamless and in 2 hours, we were out. We were lucky to have found Patty- we will for sure send all of our friends and family her way. For any veterans out there this is the person you want on your side!
5 ‌‌‌‌‌‌‌‌‌‌‌‌‌‌‌
Finding help in obtaining a mortgage with less than stellar credit is very frustrating. But with the help of Patty and her team the process of becoming a homeowner became a reality in little time. She gave me the opportunity that at times I thought was impossible. Thanks again to Patty and Kelly at Smart Mortgage for making the dream of home ownership a reality.
5 ‌‌‌‌‌‌‌‌‌‌‌‌‌‌‌
She was like a big sister to me. She helped me raise my credit and then get me approved for my beautiful home. She made the process really easy for me. Whenever I had a question I felt like she was always there with a answer. I'm really glad that I found her and would recommend her to everyone. My realtor exact words about Patty Harrison was "this woman is really working hard for you." Thank you Patty!!!
Home Maintenance Essentials: A Seasonal Guide for New Homeowners Welcome to Homeownership: Your Seasonal Maintenance

[...]