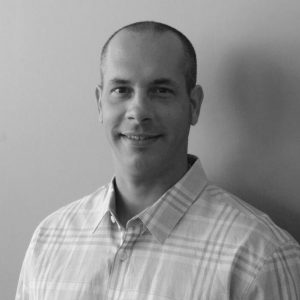 Jon Butusov
Illinois Operations Manager
Senior Loan Consultant
‌‌‌ Illinois: 630-904-1800 x 203
‌‌‌ Florida: 813-295-2440  
License #222176
Jon Butusov was born and raised in Naperville, IL. He purchased his first home in Plainfield, IL in 2005 and recently built a new home in Oswego, IL. He is married to his high school sweetheart and is a father of two young children. Jon has realized the importance of always being supportive, setting priorities, making goals, meeting expectations, and time management. He has been in the mortgage industry since 2002 and has dedicated his mortgage career here at Smart Mortgage Centers Inc. ever since. Over the past 15 years, the dedication and hard work he provides his clients and contributing the same effort to the company, he was promoted to Operations Manager. In addition to being the Operations Manager, he is also one of the top originators in the company year after year. Jon fully understands the entire process from loan origination to closings, and by breaking it down to a step by step process he makes sure all clients understand the "what, when, why and how" to ensure an easy, fast, and transparent process. Jon enjoys learning from, and working with, new clients every day and maintaining those relationships long into the future.
Jon's favorite things to do besides being a father and husband would include his annual fishing trip to Canada with his brother in law and father in law, visiting farmers markets, watching hockey, barbecuing, and coaching his son's tee-ball team.
5 ‌‌‌‌‌‌‌‌‌‌‌‌‌‌‌
I could not be happier with the service provided by Jon at Smart Mortgage he made the mortgage process easy. He was always timely in his communications and worked tirelessly to get the financing and closing organized. I would highly recommend him to anyone looking to refinance or purchase a new home.
Tom Adochio
5 ‌‌‌‌‌‌‌‌‌‌‌‌‌‌‌
I want it take a moment and write this review to thank Jon Butusov for the great work helping me refinance my house for the second time he is the man if you need to get you re refinance done reach out to him and all the team members of smart mortgage from me and my family thank you guys
Jon Molero
5 ‌‌‌‌‌‌‌‌‌‌‌‌‌‌‌
I highly recommend working with Jon Butusov for a home loan product. He handled our jumbo loan with the highest integrity and detail. In particular, he helped navigate the legal details associated with our land trust with the issuing bank. Our experience was exceptional and will work with Jon in the future. Smart Mortgage Centers is a A+ organization! Thank you!
Eric Hesler